Terrific hotel, great gardens

Loved this hotel. Lots of nooks and crannies. Nice welcoming bar, would be very nice in the winter if imagine, because there is a grand, big fire place. Garden is beautiful, great to relax in on a summer day. Highly recommend although a Little expensive, but worth it for a treat.

Bob962,
Amazing staff

My wife and I stayed two nights recently here with our young son to attend a wedding in the village...the hotel was very busy throughout the weekend due to the annual music festival, and yet all the hotel staff went out of their way to make us feel so welcome.

Nigel2222,
Our Locations...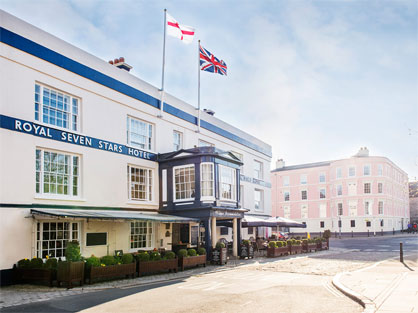 The Royal Seven Stars Hotel
Totnes is a vibrant centre for music, arts and natural health situated at the head of the River Dart estuary and in an area of outstanding natural beauty.
view website